Support
Support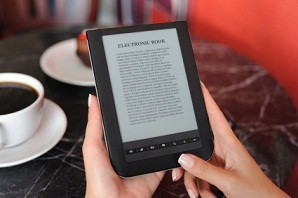 The term eBook refers to an electronic version of a printed book. eBooks can be read on a variety of devices in addition to eReader software on devices such as mobile phones and personal computers. eBooks exist in multiple file formats.
eBook formats:
eBooks in ePUB format may be downloaded and read on several devices (iPad, Sony Reader or B&N Nook, for example). 
Online eBook: The Online eBook option allows you to access your content anywhere, anytime, and on all of your favorite devices, with no software to download! Our browser-based eReader means that you can access your eBook on any Internet-enabled devices including tablets, smartphones, desktop computers and laptops.
See the Frequently Asked Questions page for additional information.
ePub eBook: ePub eBooks will automatically adjust to fit your screen. ePub eBooks do not include page numbers, and the text reflows as the reader increases or decreases the font size. This format is best viewed on your computer or a device with a smaller screen. Like the PDF eBook, ePubs are readable on your computer,  iPad and Adnroid device using Adobe Digital Editions (download for free). Please see our eReader Software Guide in the FAQ section for more information.